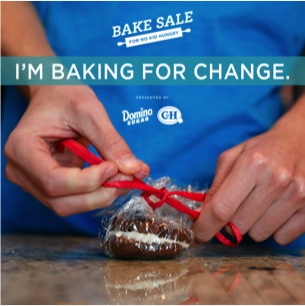 This is not a sponsored post. All opinions are my own.
I first want to start out by saying that in writing this post, I am in no way asking for donations from my readers. I am writing this post because this topic is very important to me. My goal is to raise awareness on childhood hunger. However, if you would like to contribute to this cause, I have included a link at the end of this post.
For the last two years my husband and I have been raising awareness and raising funds to benefit Share Our Strength, No Kid Hungry. No Kid Hungry  is a national campaign that helps connect children and their families to nutritious meals. They work with schools to help provide low-income children with meals, and they also work with community food pantries and other organizations to provide meals to children when school is not in session. They also provide a program called Cooking Matters, where they teach families how to shop smart and get more food for their money and how to prepare healthy meals.
This organization is very dear to me. I grew up in a low-income household. There were times when I was very young when we did not have much food at all to put on the table. And there were times when the food that we did have was not healthy simply because it was all we could afford. Hunger does happen in our country and I feel that it is often times over looked. How could a country like ours have starving children? It does happen. And it is very real. There are over 16 million children in America who live with food insecurity. Meaning they do not have enough to eat on a daily basis and do not know when they will get their next meal. That is 1 in 5 kids who are hungry. Hunger in America is happening but we can put an end to it. And that is why my family has teamed up with No Kid Hungry.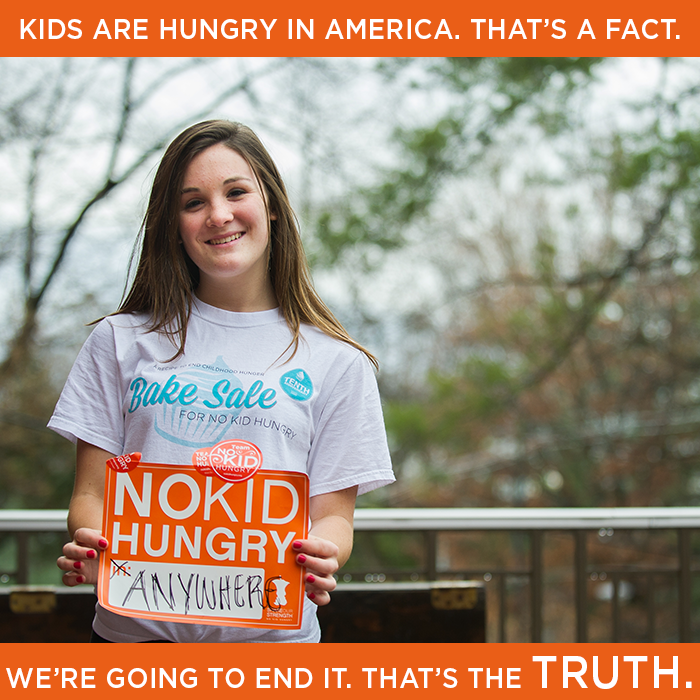 September is Hunger Awareness Month. And No Kid Hungry has partnered with a number of restaurants around the country to help raise awareness and funds. They call it Dine Out for No Kid Hungry. If you would like to find a participating restaurant near you, you can click on the following link for a for a list of restaurants all around the county who are participating http://dineout.nokidhungry.org/maps
You can also host a bake sale of your own to raise money. It's amazing how people will come together and help raise awareness on an issue. The team we have built over the last two years is incredible and we couldn't do what we do without them.
If you would like more information on how you can help end childhood hunger, you can visit http://www.nokidhungry.org